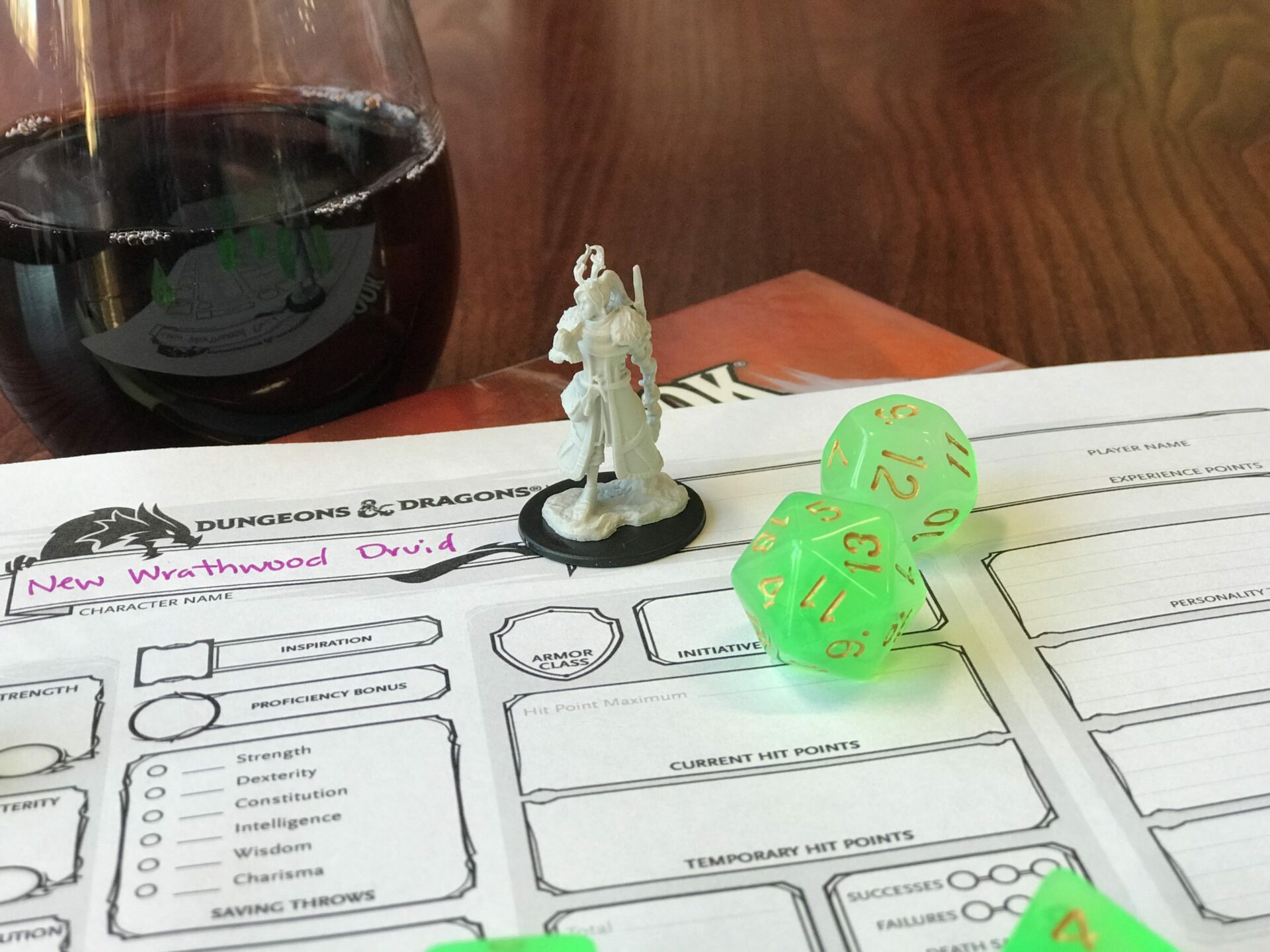 Wrathwood D&D
Welcome to Wrathwood, where the forest and wilderness have been expanding at breakneck speed. You've been cut off from the rest of the kingdom and the normally docile goblins that live nearby seem to have suddenly developed a penchant for mayhem. But everything is fine. Right?
________
What even is this? We're very excited to announce Wrathwood, Bonus Round's 2020 D&D setting! Centuries ago in a war between the gods, Selver, the deity of nature was wiped from existence. Like a garden without a gardener, without Selvar to care for and keep it in check, the Wrathwood expanded at an explosive rate. The result is a world largely invaded by overgrowth. This is a somewhat ambitious project that we've been working on for some time here at the cafe. Our goal is to create an ongoing, living Dungeons and Dragons campaign with multiple DM's. We'll be creating all of our content in house so the stories you play a part in won't be available anywhere else! Not only that, but Wrathwood is open to everyone, whether you've never played Dungeons & Dragons before or are a long-time vet. Just like the rest of the games at the cafe, we'll teach you the ropes and help get you going.
Players should bring a character with them.
For character creation guidelines visit our FB group for the campaign: http://bit.ly/WrathwoodFB
Players may also choose to use one of our premade characters instead. Price covers entry for event only.
* Note: Tickets are required for this event.
*Standard $10/person food & beverage minimum applies.
Tickets non-refundable if cancelled less than 48 hours before event. Tickets available at bit.ly/BRDnD